This painting was part of a batch of pre-production art for the film sold on eBay recently. A giant landscape of Eternia is the setting for this concept piece. The conceptual art featured here shows the vast scope that the film employed before budgetary constraints forced a more focused view for Eternia, primarily limited to Castle Grayskull itself. One of the more interesting aspects of this beautiful piece is the situation of Grayskull atop a large mountain... which may have been due to the deleted scenes dealing with the "catacombs beneath Grayskull". Though listed as conceptual art, this might have also been done as a possible cover piece for some sort of publication. If you look at the art, it seems as if Grayskull and the MOTU logo are meant as a front cover, with the landscape folded around onto the back. There's also the large space above the cityscape, which was possibly left open for text. Very cool stuff!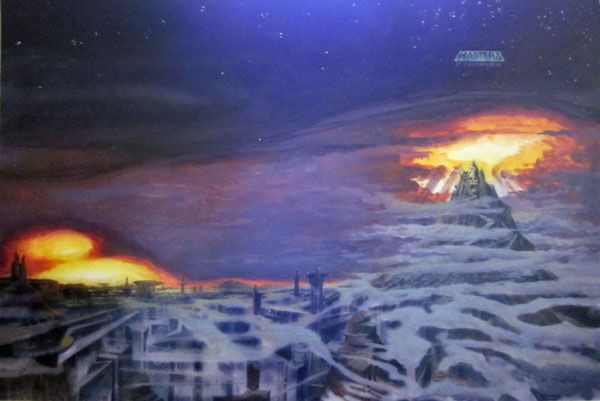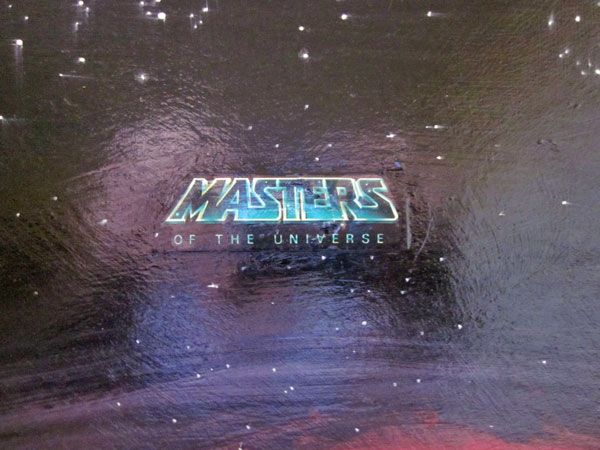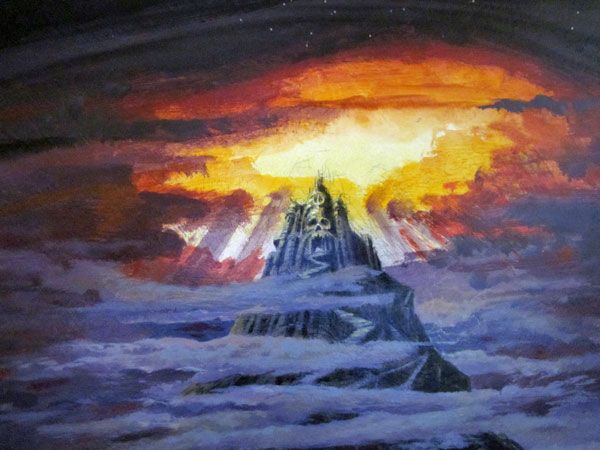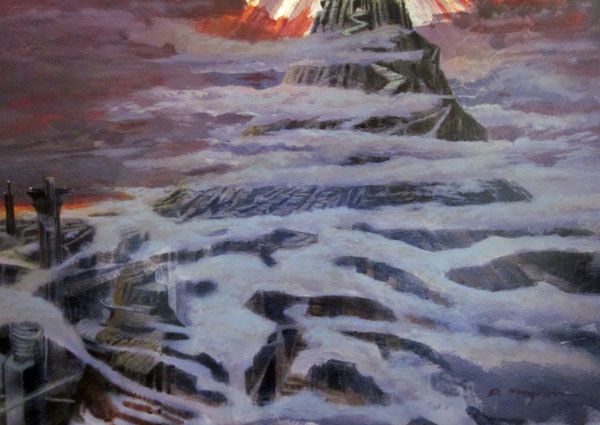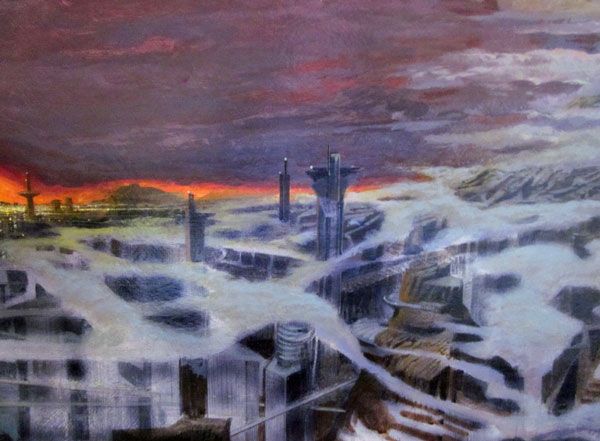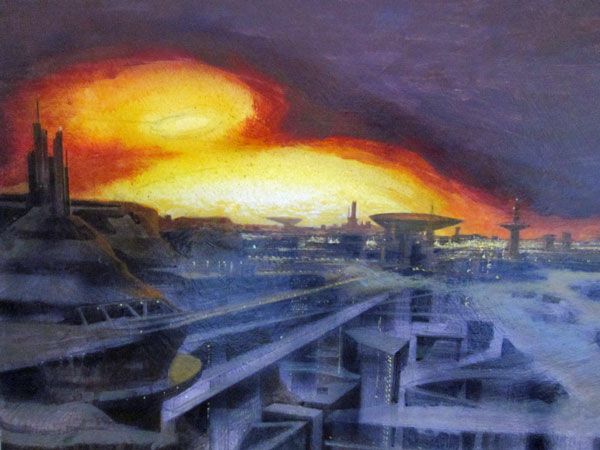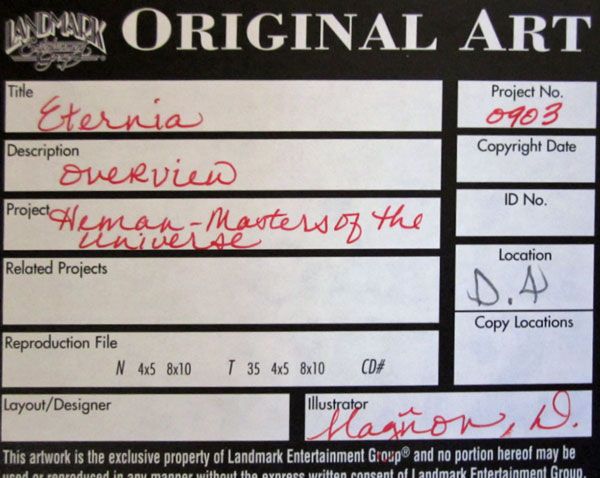 Landmark credits the art to a "D. Magnon", though this may be an error. I can't find any listing for a Magnon in the credits, and the signature on the piece looks more like "D. Negron"-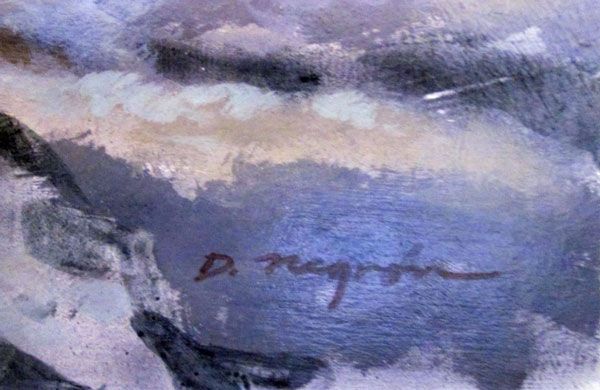 The credits do list a David Negron as a storyboard artist for the film. It is possible that this piece was painted by him.