Thanks to the head's up from He-Man.org member Dolphismaster who pointed that the Oklahoma City Museum Of Art has a display running right now entitled "Sketch To Screen", focusing on movie costumes. The display includes the main Skeletor movie costume, complete with staff and Cosmic Key props! WOW!
There's a short video on their site explaining the exhibit, with a couple of great shots of the costume. Click
HERE
to check it out. There's also a photo gallery from the exhibit, but these are the best 2 shots I could find of it on their site: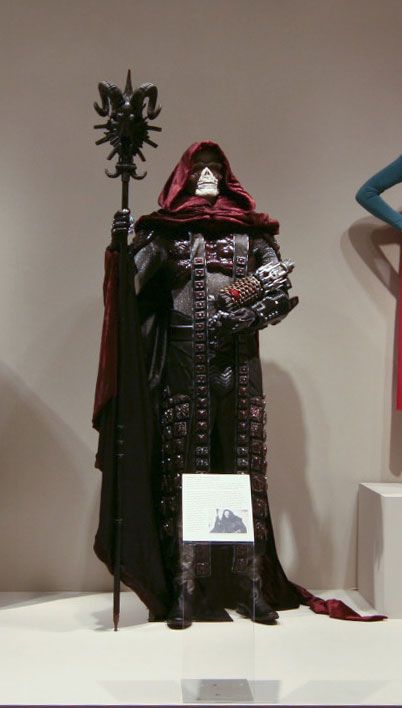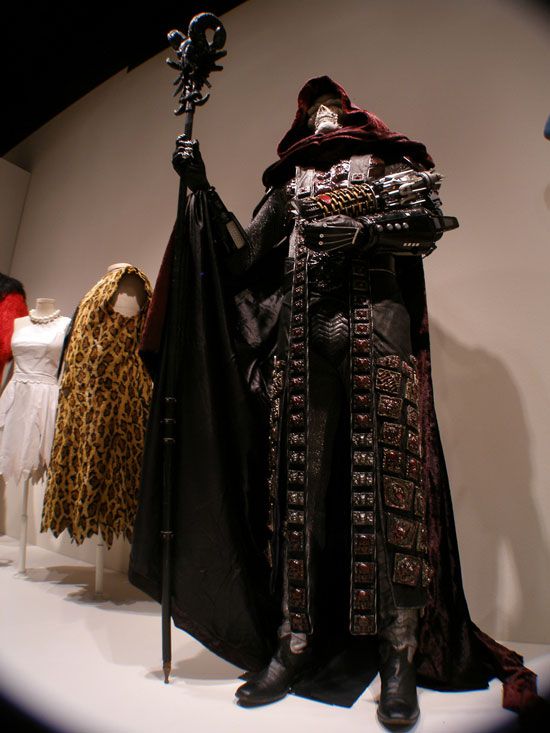 If any readers plan a visit, PLEASE take some pictures of it and send them over to me at mastersoftheuniverseclassics@live.com I'll be sure to credit you!
-James