Thanks again to DolphisMaster for the tip!
Profiles In History has one of the He-Man "Hero" costumes up for auction! Though it is incomplete, this is still a beautiful example of the suit. With an estimated value of $2500- $3500, I only wish I could afford it...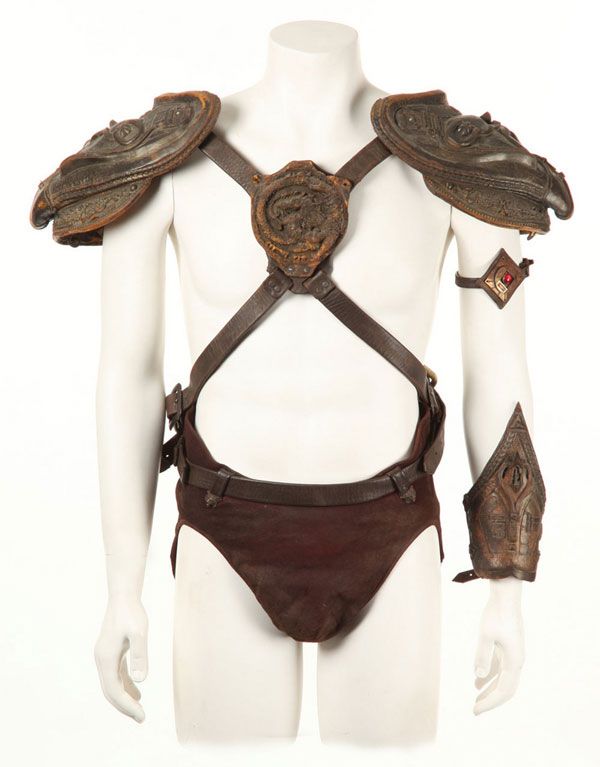 Here's the description from Profiles:
Dolph Lundgren "He-Man" hero costume from Masters of the Universe. (Cannon Group, 1987) Fantastic hero costume worn by Dolph Lundgren as "He-Man" consisting of a burgundy lace-up briefs with integral leather belts, tooled leather gauntlet, armband with faux red jewel and ornate leather spaulders (shoulder armor). Lundgren's instantly recognizable hero costume from this popular fantasy film.
To check it out at their site, click
HERE
.
-James