Thanks again to DolphisMaster for the tip!
Profiles In History also has the Evil-Lyn Radar Gun up for auction! This is the device Evil-Lyn used in the film to "look" into the past to verify Karg's story... which we all know wasn't exactly truthful. ;)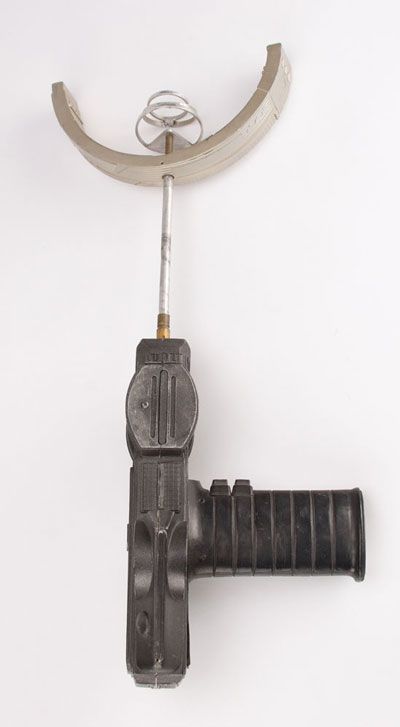 Here's the description from Profiles:
Meg Foster "Evil Lyn" hero motorized radar gun from Masters of the Universe. (Cannon Group, 1987) This pistol was used by Meg Foster as "Evil-Lyn" and in the film functions as a secret scanner that can be used to see into the past. Constructed of black fiberglass and aluminum parts, the piece originally had a sight on top and an additional radar arc, which are no longer present. Measures 19 in. long.
To check it out at their site, click
HERE
.
-James