Check out this amazing rendition of the Drew Struzan poster used to promote showings of the film in Africa-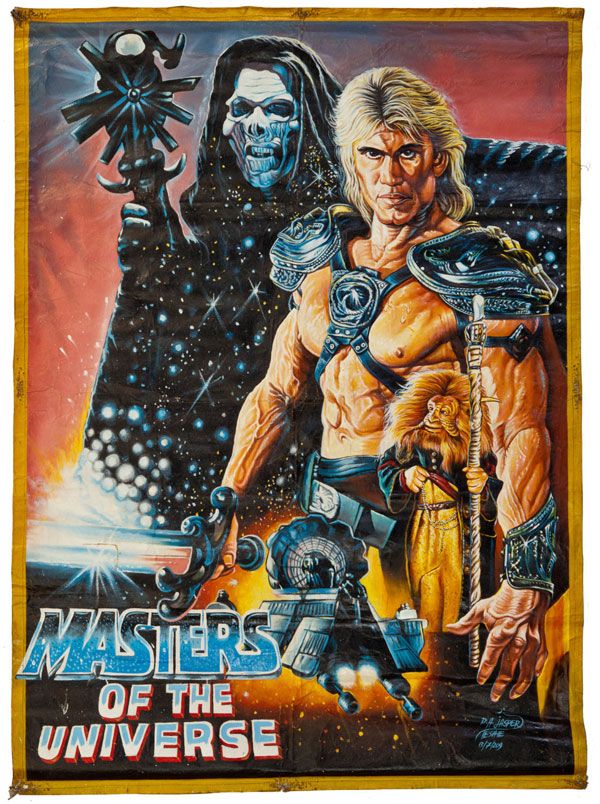 This painting was used to advertise a mobile film screening in Ghana. What you are seeing here is an actual oil painting used for promotion- not a print or a copy.
Here's a little more info on how these were used (taken from a book based on this procedure):
"During the 1980s a group of entrepreneurs in Ghana created small-scale, mobile film-distribution empires, hitting the road with videocassettes, television monitors, portable gas-powered generators and rolled-up, hand-painted, artist-signed canvas posters. This new medium created the first opportunity for some of the best young painters in Ghana to express themselves on a public scale. In the frequent absence of an original image upon which to base the work they had been commissioned to produce, the artists inevitably created cinematic paintings that were largely interpretive and imagination-driven."
The painting is actually for sale right now here:
MOTU Painting On Etsy
. If I had the extra cash, I would be all over it. Even though we've seen this art many times before... hearing how this came to be is quite cool. :)