This miniature model (used for filming scenes featuring the full shots of Skeletor's barge) was auctioned off a few years ago through "Profiles In History". It is constructed of resin and plastic elements, and measures 51 in. long x 23 in. tall. The model was wired with electronics so that the ship could have it's own interior lighting.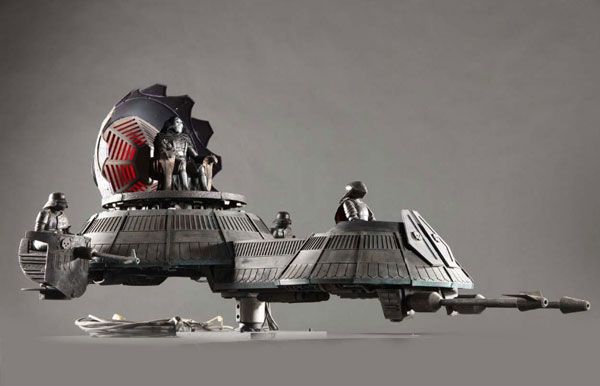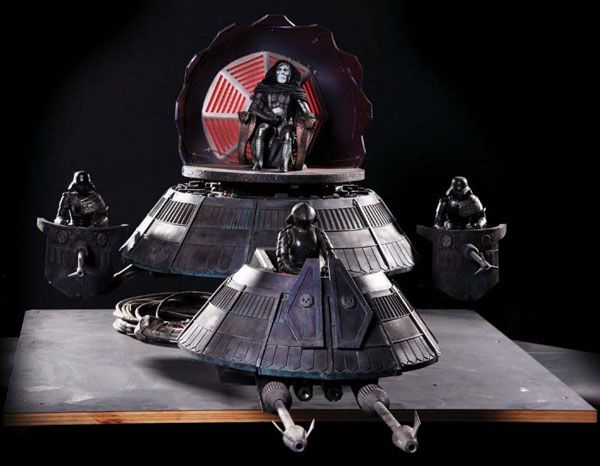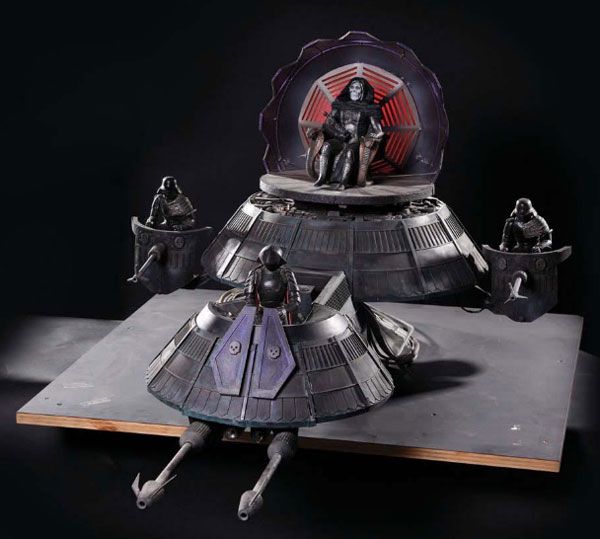 The model features miniature figures of Skeletor, 2 warriors, and one of the "warlords". Since these wouldn't be clearly visible on screen, the figures aren't incredibly detailed... but still manage to capture the look of the characters.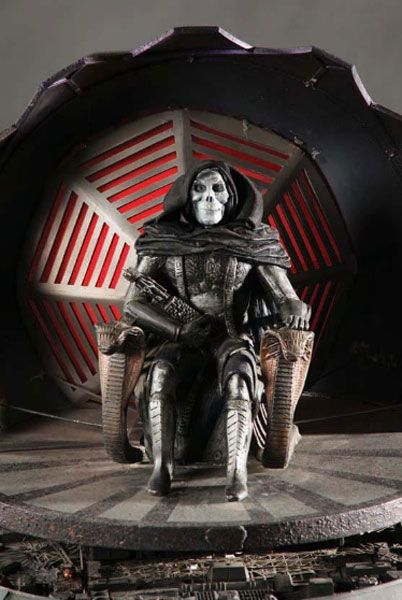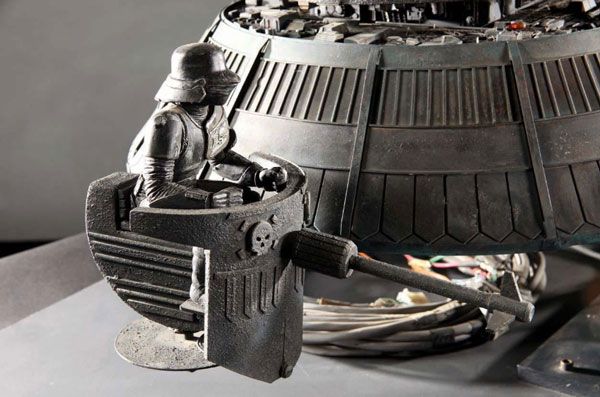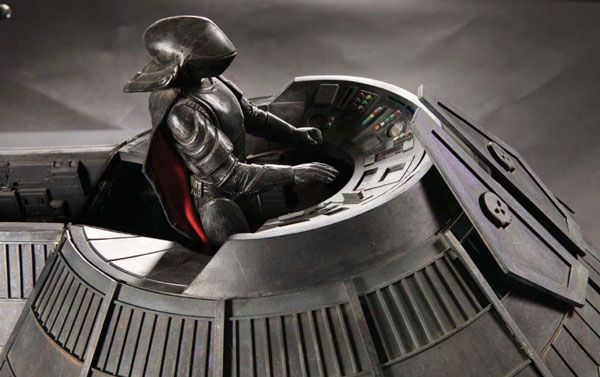 Lastly, here are a couple of shots of the model as it appears in the film-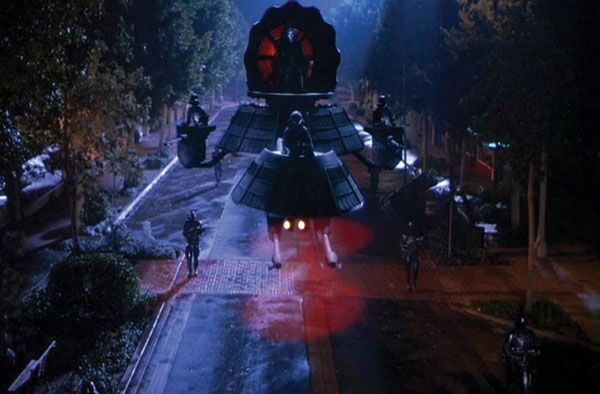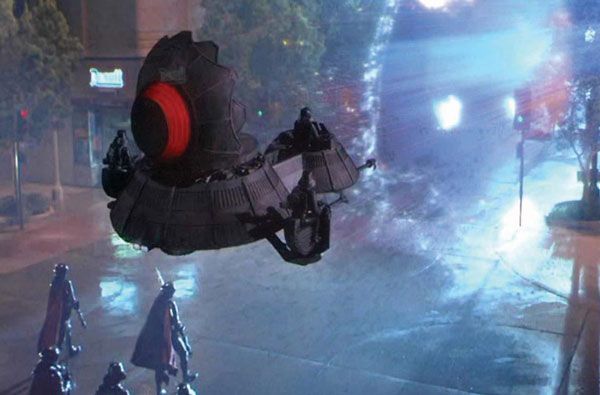 *Credit to "Profiles In History" for the pictures presented here.