Touted as their "Movie Collector Issue", the Summer 1987 issue of the MOTU Magazine is chock full of movie goodness, starting with the great Dolph cover-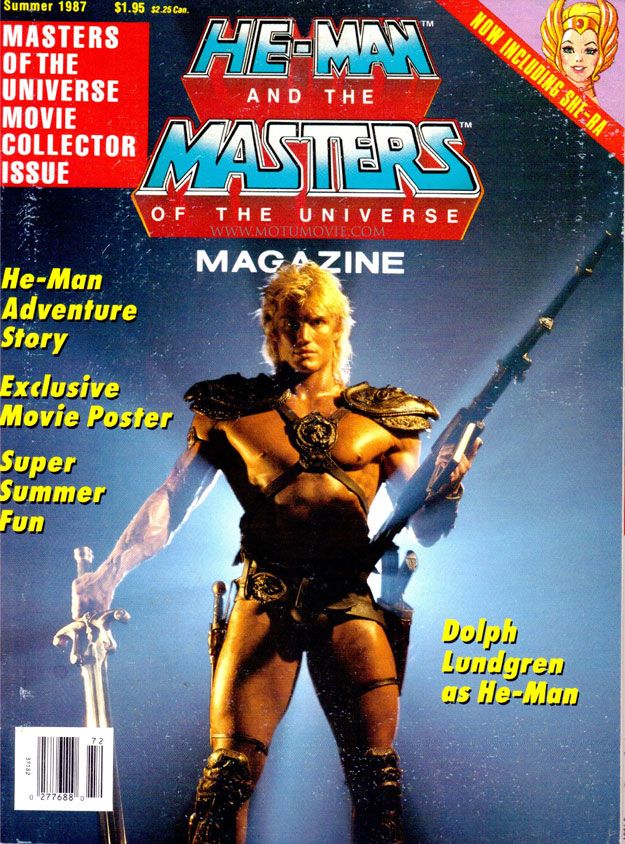 The table of contents shows the heavy influence the film has on this issue, with an illustration of Saurod and pictures of Lundgren and Langella in their respective roles...
Next is a BEAUTIFUL illustration by the great Earl Norem of He-Man and Gwildor brandishing their weapons. Note that Gwildor's key here is colored almost exactly like the unreleased Cosmic Key toy!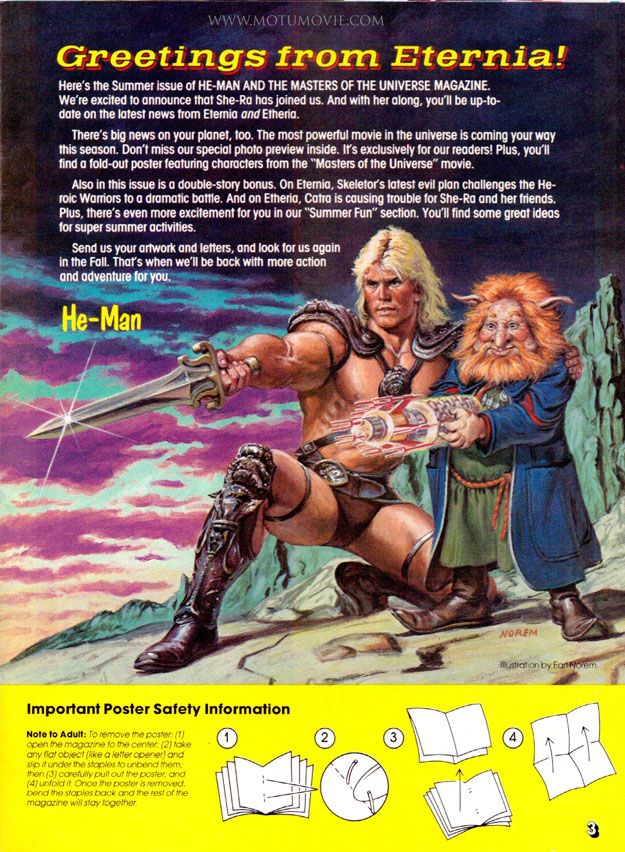 The comic in the issue, while not truly "movie-centric", does feature many of the film characters...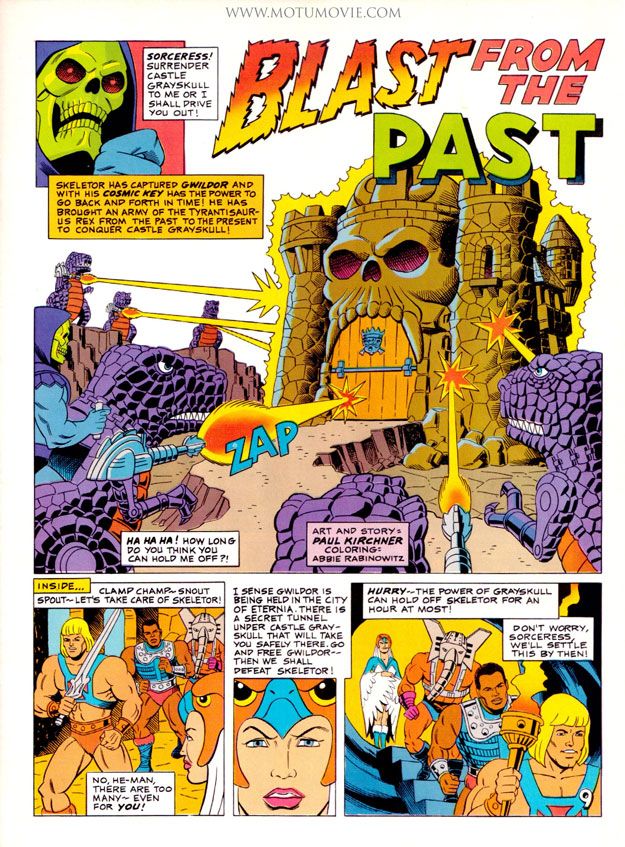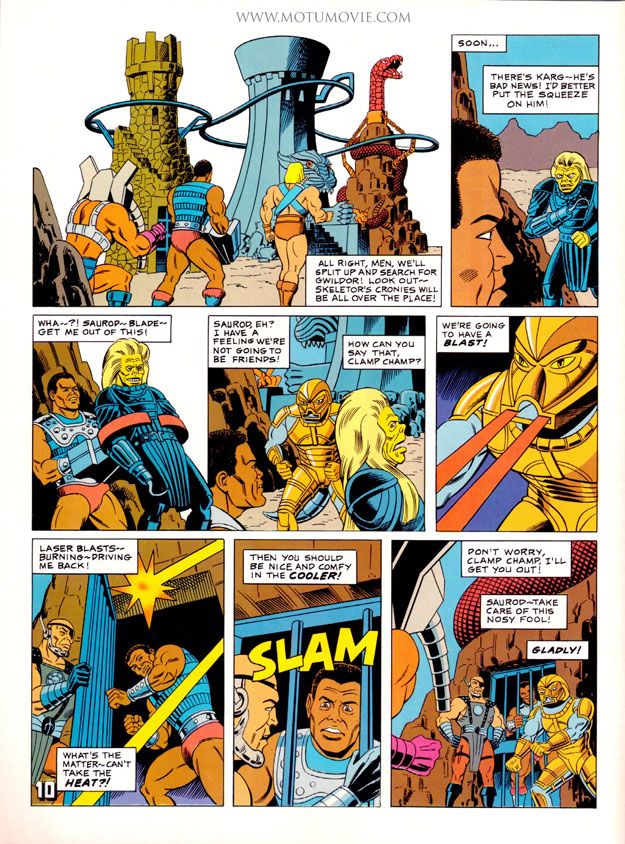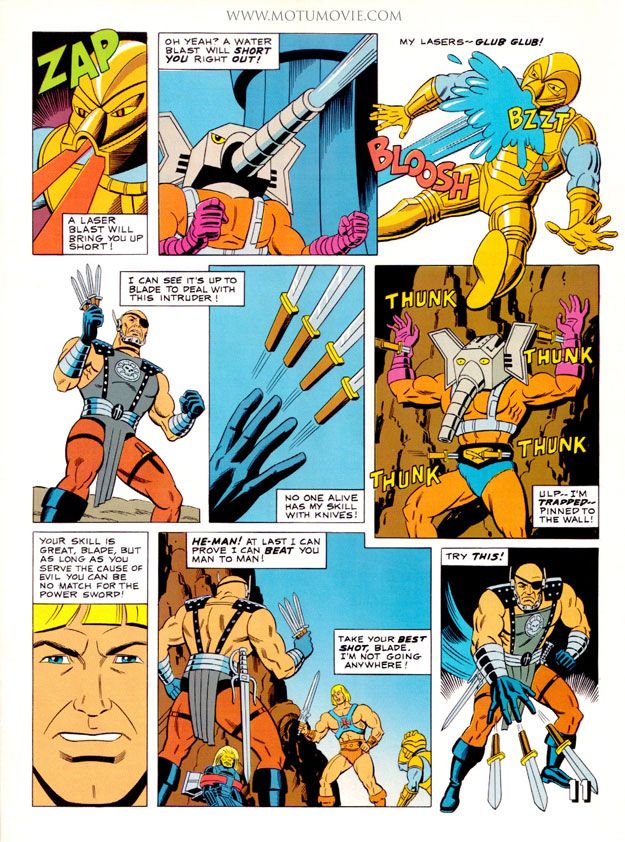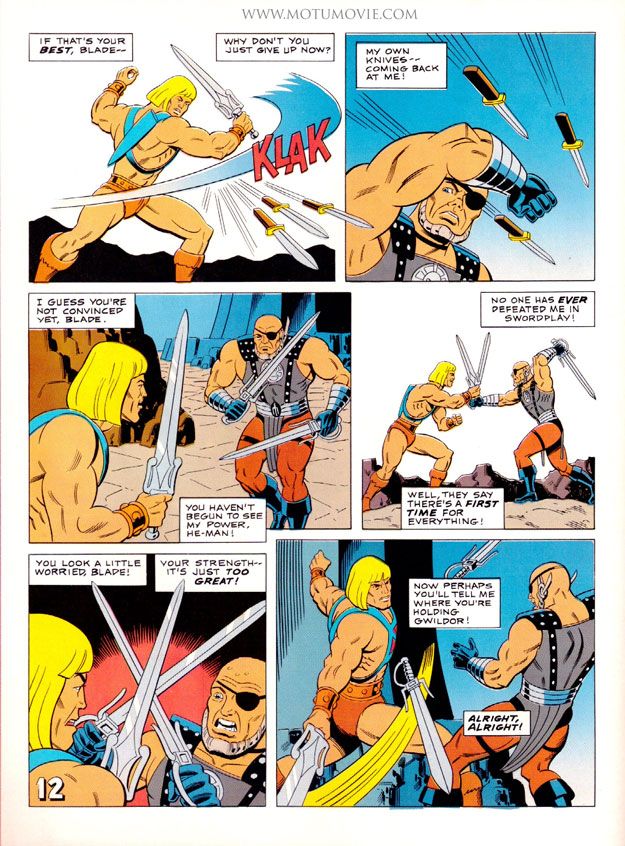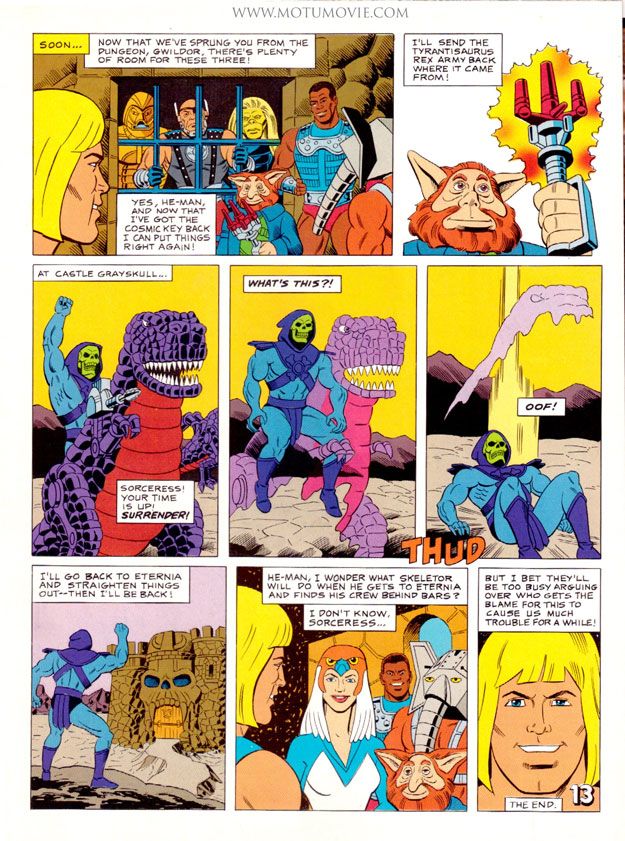 Followed by a 2 page spread about the "Most Powerful Movie In The Universe"...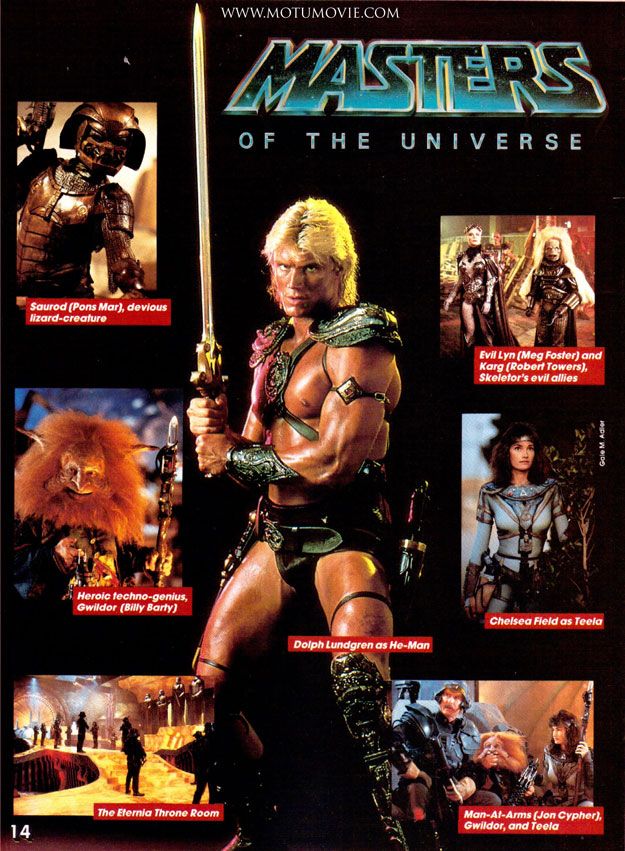 Last, but certainly not least, is the fold-out poster from the issue: Another amazing Earl Norem painting, this time featuring He-Man battling Blade while many of the other movie characters look on! (I did my best to put this together after scanning it in 4 chunks... hope it looks okay!)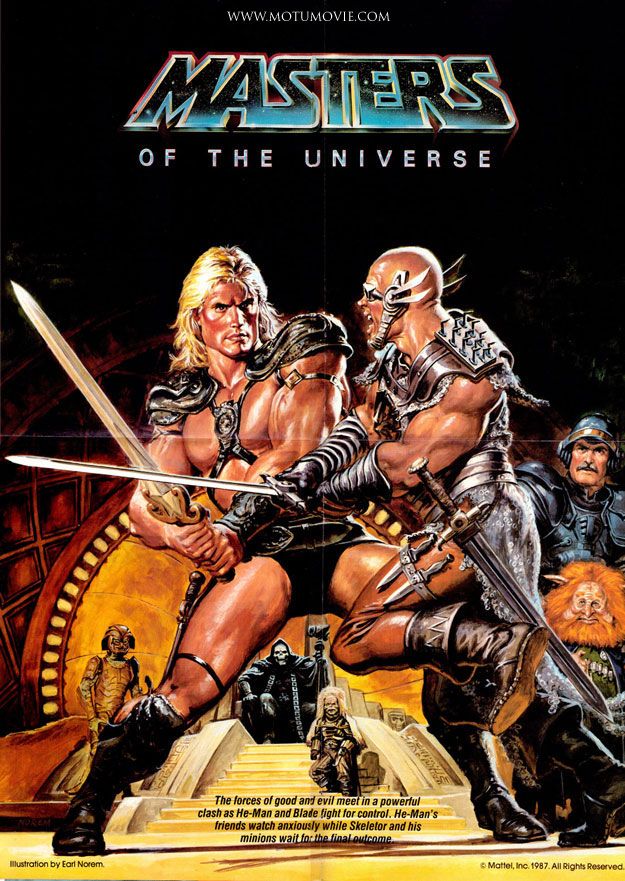 -James